Vivien Tse

International Student Recruitment
Outsource your Agent Recruitment efforts in regions you don't have coverage yet.
My pioneering system helps schools to get twice the no. of international students compared to the traditional way of international student and agent recruitment.
I help Education Leaders to strategically grow their network of partner agents and international student enrollment numbers.
Benefits

Of Services
By increasing the number of partner agent and international students, institutions can:
Increase in research expenditure
Receive larger institutional budgets
Promote student success & student completion
Help students get better outcomes
Attain philanthropic support for more scholarships
Improve Student Experience
Gain 24/7 International Exposure
Increase School Revenues
Cultivate Internationalization & Student Diversity
Increase International Recognition
I help Education Leaders to strategically grow their network of partner agents and international student enrollment numbers.
I have helped…
Tennessee Tech University, Kajaani University, Arcadia University, various language schools, etc.
I am also in close contact with multiple pathways programs, colleges, schools, ESL programs, foundation program to recruit international students.
How Do I Do It?
With technology and market intelligence, institutions find even more profession, trustworthy agents and build more meaningful relationships with partners around the world.
With the deepened relationships, agents would recommend the school as the best choice for their students, instead of promoting other institutions on their database.
Institutions outsource their agent recruitment efforts to my team, in regions they don't have coverage yet.
I focus on helping institutions find good quality agents, and maintaining an extraordinary relationship with them so they will send you more students.
Why?

​
"
Education institutions are facing a lot of global competition for international students. The solution is to stand out, have a more efficient system to reach out to trustworthy agents, and nurturing relationships with agents to get more quality international students to enroll.
Traditionally, international offices focus on spending most of their time emailing agents, cold-calling and attending agent networking events. With my pioneering system, I help worldwide education leaders to recruit more partner agents and increase the international student enrollment numbers.
Vivien Tse
​/ International Education Consultant
MyPhilosophy
Stay focused on results
Work with quality, professional, trustworthy agents
Effective systems to maximise team outcomes
Increasing institutional budgets through improving revenue
Read Our Latest

Blog Posts
long-arrow-right
The Four Types of Education Agents
Have you ever met these Education Agents/Consultants Partners before?
long-arrow-right
Characteristics of Star Education Agents
Can you tell who's a good agent before working with them?
long-arrow-right
Why I Don't Go to Student Recruitment Events
I used to go to a lot of student recruitment events.
Resources
Our Partners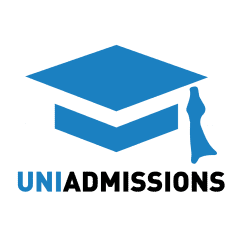 Get in Touch
and increase your student enrollment today
First NameEmail AddressMessage SEND MESSAGE
© Young Global Scholars Limited. All rights Reserved